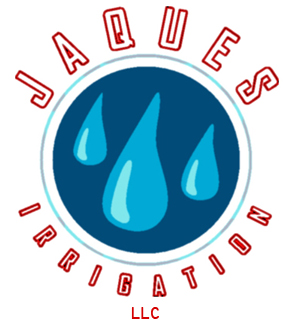 CT LIC. 0283153-J3
:: About Us::






Owner Operated by Jeffrey W. Jaques
20 years Residential Experience
16 years Commerical-Munipical Experience
Fully Insured
CT Irrigation Plumbing License # 0283153-J3

Why Do Business With Jaques Irrigation LLC To Fulfill Your Irrigation Needs?


Dear Valued Customer,
All businesses offer different kinds of services and products. No matter how different they all are one thing always holds true; happy customers are the key element to running a successful business. At Jaques Irrigation LLC we value your time and interests, and we thank you for giving us the opportunity to do business with you.
Here at Jaques Irrigation LLC we are your irrigation problem solvers and we are in business to better serve your desires. We are personable people who want to build a relationship with you, backed by a great knowledge, dedication and passion for our industry. With a team like attitude, we will provide a healthy beautiful landscape for you and your family; with a distinguished focus on your specific needs, and your community's, through water conservation.
At Jaques Irrigation LLC we value and respect how important these issues are, as well as, saving you money, time and effort. Our systems provide you with a state-of-the-art irrigation system that effectively maintains your landscape automatically.
With Jaques Irrigation LLC, you will receive the latest in industrial strength lawn vibratory plows from Vermeer and Ditch Witch, which lets us install systems productively by pulling pipe through the ground. The most important element to this machine is our one and only slicing and pipe pulling blade designed specifically for Jaques Irrigation LLC, built by Mark-Earl Manufacturing (MEM). Our MEM blade guarantees us that our customers are receiving the sharpest pipe pulling blade possible to ensure the least amount of damage to your lawn during installation. Even upon completion of your new irrigation system, you will be amazed with what we call "you could not tell we were here" approach.
As a Jaques Irrigation LLC customer you will be able to take advantage of our many services provided for you. Services include: Custom design, installation, add-ons, troubleshooting, repairs, and water management as well as, spring start-ups, in-season check-ups, backflow testing, and fall winterization. With customer satisfaction guaranteed, these services ensure your system stays running at optimum performance year after year. As a Jaques Irrigation LLC customer, you will receive the extraordinary service you deserve and a relationship you can trust.
We are dedicated to providing you with superior service and quality products from Hunter, Rain Bird, Nelson, and Netafim. Together, these industry innovators provide us with the reliability you can count on. Our endless commitment and enthusiasm to educate our customers about proper design, installation, maintenance, and water management, as well as, our "3-P's" pride, passion and perfection for our industry and for our customers, continuously results in the customer making Jaques Irrigation LLC "The Right Choice" for your investment.
We value your time and interests, and we thank you for taking the time to read our industry dedication and commitment to you. We are looking forward to solving your irrigation problems and building a well structured relationship you can count on.
Sincerely,
Jeffrey W. Jaques
Owner/Operator