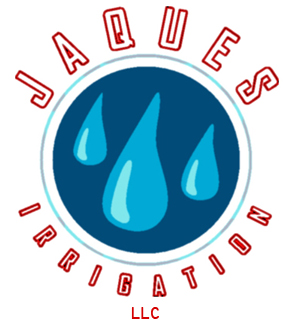 CT LIC. 0283153-J3
:: Equipment ::

With Jaques Irrigation, you will receive the latest in industrial strength lawn vibratory plows from Vermeer and Ditch Witch, which lets us install systems productively by pulling pipe through the ground.

The most important element to are machines is our unique proprietary slicing and pipe pulling blade. Our plow blade is designed specifically for Jaques Irrigation, built by Mark-Earl Manufacturing (MEM). (Please see bottom of this page for closer look at our MEM blade).
Our MEM plow blade guarantees that our customers are receiving the sharpest pipe pulling blade possible to ensure the least amount of damage to your lawn during installation. What makes our MEM plow blade so unique are its four 20 degree angled, interchangeable and easily replaceable cutting surfaces, made of material that is harder and as sharpe as, any professional kitchen knife. This guarantees that even under the most extreme conditions you will still receive the sharpest, cleanest cut possible, with minimum damage to your lawn. Even upon completion of your new irrigation system, you will be amazed with what we call the "you could not tell we were here" approach.

At Jaques Irrigation, our service trucks and trailers provide a safe, secure way to transport many different irrigation parts and accessories to your job site. Whether it is for new installations, troubleshooting, system repairs, pump repairs, small add-ons, spring openings, backflow testing, in-season check-ups, or winterizing; our customers can rest assure we have the right tools for the job.

Our 210 CFM Kaeser Air Compressors assist us in winterizing your system properly, protecting your investment for the end of the irrigation season.
Our Fleet of Equipment

Vermeer LM42 Lawn Plow & Trencher With Proprietary MEM Blade

Ditch Witch Combo Trencher, Lawn Plow, Backhoe, & Grading Blade

12 Ft Custom Service Trailer


Kubota 3200 Tractor

24 Ft Custom Installation Trailer

24 Ft Gooseneck Tilt Trailer For Transporting

Ford F-350 Dually Diesel Truck

Ford F-350 Gas Truck

210 CFM Kaeser Air Compressor Used For Winterizing


Our Custom MEM Lawn Plow Blade